Tuesday June 14, 2022 starting from 19:00
A cocktail will take place in the Banque de France park, in Dijon's old center.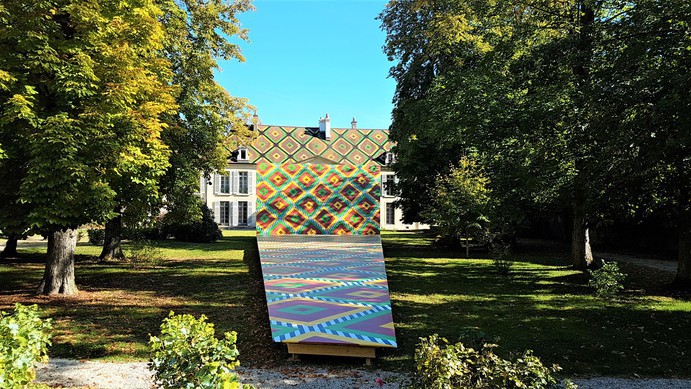 The wooded park has as a backdrop the beautiful Hôtel de la Toison, built in the 17th century, with its neo-classical facade and its remarkable glazed tile roof. This hotel has been home to the Banque de France branch since 1855 and its park currently offers to the eyes of the passers-by a work by the famous artist BUREN, a 35-meter long wooden structure, a sort of trompe-l'oeil installed on the lawn, which passes itself off as an extension of the roof by reproducing the patterns of the glazed tiles.
Gala Dinner: Wednesday, June 15, 2022, Medieval Bastion
The Gala Dinner will take place in the Medieval Bastion in the vicinity of the Hôtel-Dieu.
A shuttle service to get to the Hôtel-Dieu of Beaune is proposed to all registered participants who attend the Gala Dinner. It is free of charge. The shuttle will leave from the Maison des Sciences de l'Homme (MSH) (4 departures from 6 :15pm) on Wednesday, June 15, 2022.
Before the Cocktail (served in the Court of Honor in the Hôtel-Dieu) and the Dinner, you will discover the Hôtel-Dieu.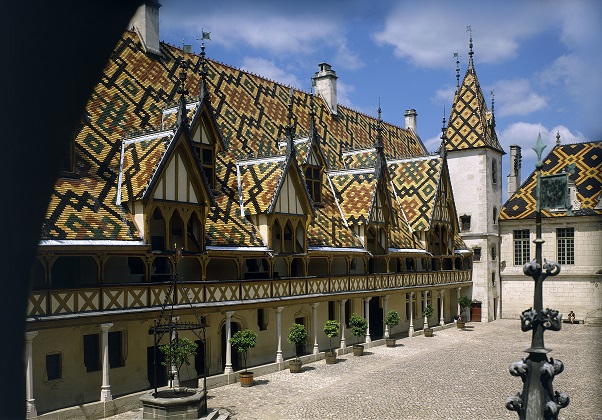 The Hôtel-Dieu, a classified historical monument, is located in the city center of Beaune. It was the former hospital founded in 1443 by Nicolas Rolin, chancellor of the Duke of Burgundy, and his wife, Guigone de Salins. When you step into the main courtyard you see the flamboyant roof with varnished tiles, a shining symbol of ducal Burgundy. You will discover the sumptuous Salle des Pôvres housed and exceptional works of art: the polyptych of the Last Judgement, painted for the hospital by Rogier van der Weyden, features, the portraits of Nicolas Rolin and Guigone de Salins and 17th-century wall paintings, an impressive collection of tapestries and chests from the 15th to 17th centuries.
The Medieval Bastion is the room where the famous Hospices de Beaune Wine Sale takes place every year.